About Us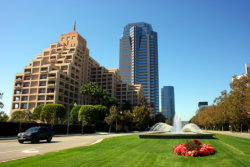 The Design Forum, Inc. is a Grand Rapids based architectural firm dating back to 1961, incorporating in 1971. Michael Belisle is the president of the firm having transitioned from employee from 2001 to, partner in 2016, and full owner in 2021.
We provide sound, realistic, and cost effective architectural services to our clients. We have no predispositions and excel at providing unique design solution for each client based on their needs. Our process of discovery is thorough, listening to what the client has to say about their dreams for their project and translating those into the reality of the bricks and mortar of construction.
Our area of practice is very diverse ranging from commercial to municipal to educational and religious. Our Projects Page will introduce you to the wide array of project types that make up our practice.
We encourage you to discuss your plans and projects with us today. We seek to work together with you to accomplish your goal of the ideally-designed and structured environment as soon as possible! Don't hesitate to reach out to us at 616-454-1398 if you are in need of assistance regarding this matter.