Municipal Design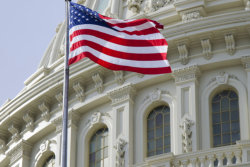 Municipalities, whether existing or newly created, are representative of the particular state or county they have been erected in. We work together with municipal officials to ensure that these buildings are designed accordingly.
The ideal municipal environment is what our architects and engineers work hard to accomplish. We seek to work together with state or town authorities so they can provide us some input on the project. It is our duty to make their vision – the people's vision – of the municipality come to life.
Whether you seek to create or renovate this representative landmark of your town don't hesitate to reach out to our staff at The Design Forum, Inc. Give us a call at 616-454-1398 today.